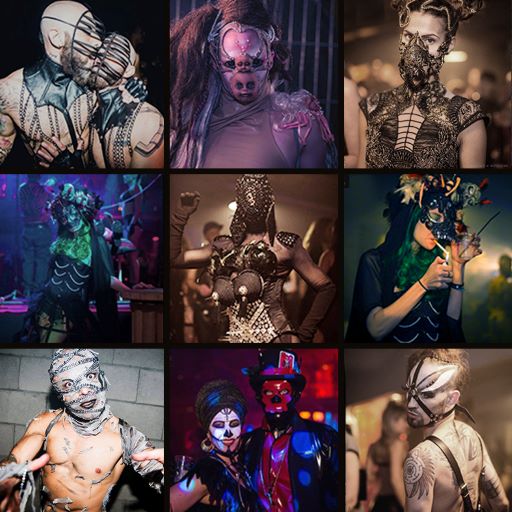 STRICT DRESS CODE
Wasteland loves sexiness and thrives on twisted imagination. For this edition we applaud beautiful creations inducing the TRUE Halloween! Dress code guidelines are adjusted to the theme. We're allowing fabric for this event. Whatever your true dark fantasy, we dare you to truly express yourself.

Leather, Latex, Rubber, Uniforms, P.V.C, Lace, Feathers, Voodoo Witch Doctor, Pagan Sex God, Dark Fairytale Fairy, Satanic Burlesque Babe, Hellfire Demon Evil Sexy Clown, Zombie Night Nurse, Twisted Lunatic, Fanatic Fetish Freak Carnivale, Mysterious Victorian Masquerade…
(Casual street wear and combat army uniforms are NOT allowed).